Metabolism and weight gain go hand in hand. If your body is naturally lean then chances are that you have a fast metabolism and if you are someone who is overweight even after working out and going on restrictive diets, you might have a slow metabolism.
The term metabolism and metabolic rate are used interchangeably. Metabolic rate is the rate with which your body burns the calories you consume. Higher the metabolic rate, higher the number of calories burnt and ultimately less weight is gained.
What Is Metabolism?
Metabolism is a chemical process in which food we consume gets converted into energy. Food sustains us by providing energy to our body in the form of calories. This energy is used in many visible and invisible actions and processes our body undergoes in a day.
Metabolism in itself is a process of chemical reactions which can be divided into two phases:
Catabolism – In this phase break down of complex molecules and the formation of simple molecules takes place. It also involves energy release. Example: Digestion of Food.
Anabolism – This process is just the opposite of Catabolism i.e. formation of complex molecules from the simple molecules. Example: Synthesizing Protein and Carbohydrates.
Metabolism occurs in the cells of our body. During this process, the calories provided by food are combined with oxygen to obtain energy which fuels our body.
Your metabolic rate is dependent on several factors such as your age, gender, physical activity level, genetics, amount of lean muscles, and body fat percentage, etc.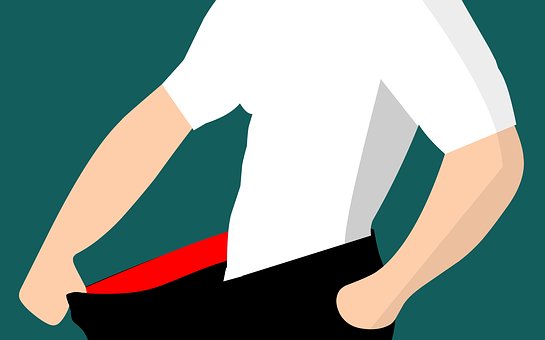 Some of its phases throughout the day are:
Resting Metabolic rate (RMR): Our body burns calories even when it's at rest. RMR is the minimum metabolic rate that is required to perform the basic functions of the body like breathing.
Basal Metabolic Rate (BMR): BMR is our metabolic rate during sleep.
Thermic Effect of Food (TEF): The number of calories you burn while digesting food
Thermic Effect of Exercise (TEE): When you work out you increase the number of calories you burn which is also called TEE.
Non-Exercise Activity thermogenesis (NEAT): Moving our hands while typing on the keyboard or changing postures and walking etc. also requires energy which is categorized as NEAT.
Metabolism is heavily linked with weight, and although we all like to blame our weight gain on having a slow metabolism, that is hardly ever the only cause of it.
Apart from our body's metabolic rate, how many calories we consume and how much we are physically active also play a huge role in the amount of weight we gain.
RECOMMENDED FOR YOU
How to Increase Metabolism
There is a lot that scientists still don't know about metabolism and how two people of the same age and build can have different metabolic rates. But there are some ways that can help you to increase it and keep the weight gain at bay.
1. Eating Proteins
When we eat food our body breaks and absorb energy from it by engaging and increasing our metabolism. This is also called the thermic effect of food or TEF.
Proteins are found to engage and increase the TEF more than any other food thus eating more proteins can improve our metabolism.
2. Not Eating Enough
Eating less than 1000 calories for a long time can have an adverse and long-lasting impact on our metabolic rate. It's called starvation mode where our body reduces its metabolic rate as a way to avoid starving to death.
Eating regular meals at roughly the same time of a day has been found to improve metabolism.
3. NEAT Movements i.e. Move your body as much as possible
When you're fidgeting before a big presentation, you're burning calories. Similarly, walking, sitting, standing, changing position, and postures burn calories.
All these non-exercise activities engage your metabolism and increase it while burning calories and are one of the easiest ways to lose weight.
4. High-Intensity Workout and HIIT
HIIT involved short but high-intensity workout followed by a low-intensity workout or rest period. When you do pushups, take a sprint, or do crunches, you engage your body in high-intensity workout condition which hikes up your metabolic rate.
This higher metabolic rate burns calories even when our body is at rest.
5. Vitamin B
The answer to how to increase metabolism may lie in bananas! That is because vitamin B plays a vital role in our metabolic rate and increasing its consumption can boost it.
Some of the natural sources of vitamin B are bananas, peanut butter, spinach, and eggs. etc.
Conclusion
Metabolism is one of the most prime functions of our body. We owe the energy we require for every task our body performs to it. To improve your metabolism you should first identify if any of your habits is reducing your natural metabolic rate.
Rectifying those along with following some of the aforementioned tips might help you to improve your metabolism naturally.
So, regulate your metabolism according to your desired fitness levels.
If you enjoyed this post, kindly help it spread. Thanks!

SUGGESTED FOR YOU