Our immunity is what protects us from getting infected by harmful bacteria, viruses, and germs that are all around us. Every human being has an immune system, and that system is our defense against several kinds of illness.
You might have heard comments like "Oh, you fell sick again? You have a very weak immune system". Or that "How come you don't fall sick, you must have a strong immunity". Just like two human bodies are different from each other in terms of height, eye color, metabolism, etc.; their immune systems are also different.
Whether you feel like you need to boost your immune strength or learn more about it, continue reading to learn a little more about your body's excellent defense mechanism.
Immune System
Our immune system consists of different types of cells, tissues, and organs; and its sole purpose is to protect our body from infectious microorganisms; which can be either bacteria, viruses, fungi, or pathogens, etc.
The Lymphoid organ is the term used for organs that are involved with our immune system.
Lymphoid organs are responsible for the development and release of leukocytes (a certain type of white blood cells). The two types of leukocytes are:
Phagocytes: They protect the body by getting rid of harmful bacteria and dying cells.
Lymphocytes: They protect the body by recognizing previous harmful microorganisms and getting rid of them
Thymus, spleen, bone marrow, and lymph nodes are all lymphoid nodes where our white blood cells are stored.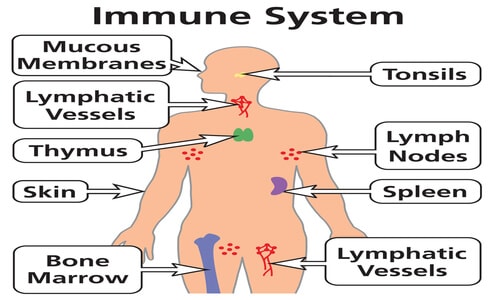 Immunity and its Types
The Immune system is a complex and excellent defense against millions of germs what we encounter in our lifetime. Our immunity normally strengthens as we grow old because once our body makes an antibody against the antigen – it is stored in our body to fight the antigen quickly the next time it appears.
The two types of immunity are:
Innate immunity is that we all are born with. Skin and the mucous membrane of our throat and gut are all examples of this type. Our skin is the first line of defense against the germs all around us.
As stated earlier, our body stores a copy of antibody to protects itself from future attacks. This is an example of adaptive immunity. Similarly, when we get vaccinated, our body immunity increases since it now has an antibody against that disease.
Both are examples of adaptive immunity as our body adapts and increases immune strength over time.
RECOMMENDED FOR YOU
How to Boost Immunity
Our body strengthens its immunity over-time by itself, but you can also follow the following tips to boost immunity:
This goes without saying but you'll be doing your body huge favor if you eat healthy by eating plenty of vegetables, fruits, nuts, and seeds. Study shows that increasing fruits and vegetable intake increases antibody response.
Sleep deprivation has been found to suppress our immune function. Lack of sleep lowers our ability to fight infections while also increasing inflammation. No wonder doctors always advise us to rest when we're sick.
Exercise is the key to staying healthy, fit, and boosting immunity. Cardio exercises are especially beneficial in improving blood flow and therefore, improving the flow of lymphatic fluid around the body.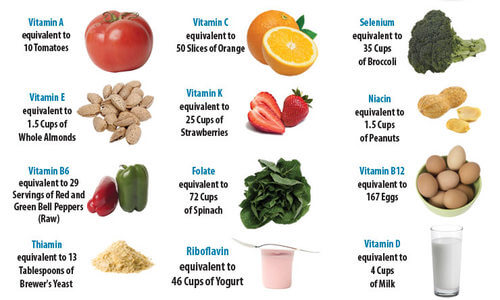 Stress can have several side effects on your health, and one of them is that it can weaken your immunity. Chronic stress can decrease the production of immune cells that fight against infections.
If you're suffering from chronic stress then I advise learning about a few stress managing exercises, like meditation and mindfulness training, etc.
The consumption of vitamins can really help you in boosting your immune system. Vitamin A, B6, C, D, and E have all been proven successful in boosting immunity and the immune system. People who get more infections than usual often have a low level of Vitamin D.
Vitamin C has also shown promising results in increasing immunity. It reduces the risk of the common cold by half and is crucial in protecting from diseases like scurvy.
Conclusion
A healthy body should not only be fit from the outside, but it should also have strong immunity. With little mindfulness, we can help our body increase our immunity and help it fight against infections and illnesses.
Tweak your lifestyle today to improve your immunity and live a healthy life!
If you enjoyed this post, kindly help it spread. Cheers!
SUGGESTED FOR YOU