It is seldom that we come across a person who's looking at how to gain weight. The ratio of people who are underweight is lower than those who are obese or overweight. But being underweight is also quite prevalent and equally a problem for some.
If you are someone who's underweight and trying to find ways to gain weight then keep on reading!
How to Gain Weight?
If you're someone who's naturally lean, had an illness that led to unwanted shedding of pounds, or are trying to gain muscles mass; you might have wondered just how to gain weight. Remember in the whole post I would only be recommending clean eating habits.
Following are some of the ways that can help you to gain weight:
1. Eat like there's no tomorrow
The formula to gain weight is simple. Eat more calories than you burn. But this simple formula can be very hard to implement for some. If you've wondered how to gain weight naturally then it doesn't get simpler than this.
On a rough estimate, you need to increase 250 to 500 calories in a day to gain 0.5 pounds to 1 pound in a week.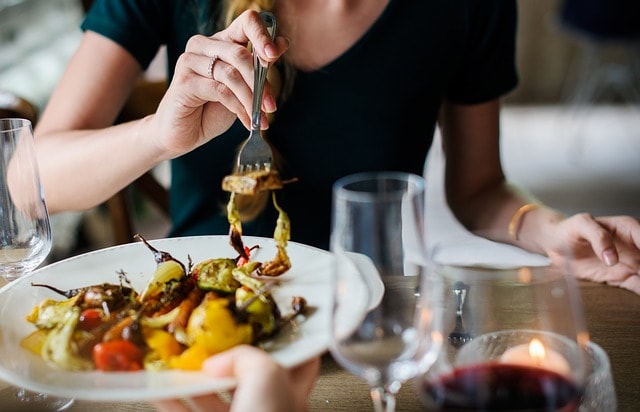 2. Become friends with Carbs and Fats
Carbs and fats are put off limits when someone is trying to lose weight but if you want to gain weight then embrace them wholeheartedly. Make sure each meal or snack you consume as a hefty amount of carbs and fats so you can put on some weight.
3. Increase your Protein Intake
If there's one single nutrient that helps in gaining healthy weight the most, it is the protein. If you want to gain weight in the form of muscles instead of fats, then increase your protein intake. Although protein is great for gaining muscle mass, it also reduces appetite so you need to be aware of that.
You can also add a scoop of protein powder in your drink to have that extra bump in calorie intake!
4. Consistency is key
Your body will take a little bit of time to adjust the number of calories you increased in a day. This is because our body has a set point of weight and going over and under it requires time and consistency.
Initially, your body will adjust your metabolic rate and hunger level according to its previous set weight. But if you keep on trying and eating despite it all, you'll be successful in gaining weight.
RECOMMENDED FOR YOU
5. Never Skip Breakfast
It's been found that skipping breakfast can lead you to eat less throughout the day. Eating a healthy and nutritious breakfast will help to increase your appetite for the rest of the meals and gain weight.
You're also bound to eat more after a full night of rest so having a heavy breakfast is a great way to have plenty of calories.
6. Drink you Calories
Sometimes it gets hard to eat a calorie-heavy meal, but drinking it might be a bit easier for you. You can also do it on the go so it feels more of an activity than a tiresome task.
Replace your snacks with smoothies, milk-shakes, and juices, etc. to increase your calorie intake. The answer to how to gain weight might just lie in consuming a nutritious drink regularly.
7. Time to treat yourself!
Gaining weight can be an exciting and happy endeavor instead of a stressful one. Stress in itself can be the cause of losing weight.
To make your journey of gaining weight easier on yourself, eat foods that you love! It's simple; you're bound to eat more of something you love than something you're eating just for the sake of calories.
8. Hit the Gym/Exercise
Going to the gym is equally as important for gaining weight as it is to lose it. Lifting weights will ensure that the surplus calories you intake go to your muscles instead of getting stored as fats. Compound exercises that engage several muscles at the same time are the best.
Some of the examples of these are pull-ups, squats, bench-press, and dips, etc. The answer to how to gain weight healthily lies in the exercise!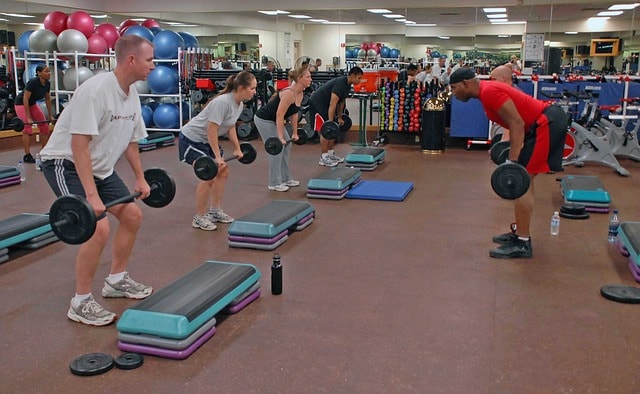 9. Rule out any Medical Implication
If you feel like you're losing weight instead of gaining weight; or following these tips are not working at all, then you should consider seeing a doctor.
Sometimes weight loss or difficulty in gaining weight may be a consequence of an illness such as eating disorder, thyroid issues, diabetes, celiac disease, or some infection, etc.
10. Sleep
Eating well and following a relaxed routine is all a part of your journey to gain weight. When you're sleeping your body is at rest so burning relatively fewer calories. All the exercise you do in the gym will result in you gaining muscles while you sleep.
Having less than 6 hours of sleep is detrimental to your health and might cause weight loss.
Consequences of Being Underweight
Your efforts to gain weight might be brushed off by others who don't know the struggle. Being underweight is equally bad for your quality of life as being obese. If you have a body mass index (BMI) of less than 18, then you come in the underweight category.
Being underweight can lead to lots of problems such as compromised immunity, increased risks of fractures and osteoporosis, high risk of infections, hair loss, hormonal imbalance, and in some cases fertility problems.
Conclusion
To enjoy your life to maximum it is crucial that your body is healthy and normal. Being overweight or underweight is both a cause of concern and should be addressed on time.
Gaining weight in some cases are harder than losing it. But you'll surely come to know about how to gain weight after following the above-mentioned tips.
If you enjoyed this post, kindly help it spread. Thanks!
RECOMMENDED FOR YOU