You might have trouble falling asleep if you're not in your own bed, or if you have a big interview tomorrow. But if you regularly face the problem of falling asleep or not feeling well rested after waking up, then you might be suffering from a sleeping disorder.
Good night sleep is the ideal rest for our body. During the day we are constantly tiring ourselves, even if we don't seem to be doing much. So for our best health, mood and normal body functioning; a good night sleep is crucial.
You might be surprised to learn that sleeping disorder may even cause you to gain weight.
Signs of Sleeping Disorder
It is important that you first determine if you're suffering from a sleeping disorder or not. Although a doctor is the best person to go to for a diagnosis, it doesn't hurt to answer the following few questions for a preliminary examination.
Answer the following statements with Yes or No:
I regularly feel sleepy and irritable during the day.
I almost fall asleep while driving or feel very tired when driving.
I am often told by others that I look tired.
I often face difficulty in concentrating during work or studies.
I often fall asleep while sitting still i.e. when reading or watching TV.
I require coffee or other caffeinated drink to keep myself going during the day.
I want to take a nap almost every day.
I am told that I react slowly to some situations.
I find it difficult to control my emotions.
Do you wake up during the night due to stress, snoring, or heat burn, etc.?
If you said YES to any of above and you regularly feel that way, then you might be suffering from a sleeping disorder.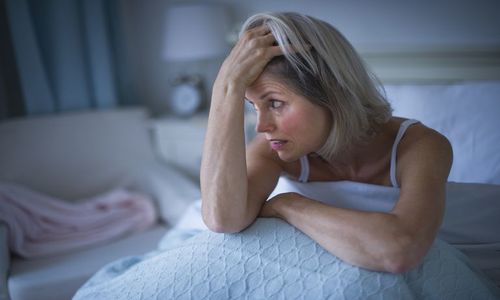 Common Sleeping Disorders Types
There are many types of sleeping disorders; let's have a look at a few of the common ones:
Insomnia
If you often find it difficult to fall asleep, or to stay asleep, then you might be suffering from a sleeping disorder called Insomnia. Some of the common symptoms of insomnia include:
Difficulty in falling asleep
Waking up multiple times during the night and finding it difficult to go back to sleep
Waking up earlier in the morning than you want
Feeling tired and sleepy upon waking up
Insomnia is of two types. It can be a sleeping disorder on its own which is known as acute insomnia. Often times it can be a symptom of another underlying medical condition such as asthma, arthritis, depression, or heartburn, etc., in which case it's called chronic insomnia.
RECOMMENDED FOR YOU
Sleep Apnea
Sleep apnea is a dangerous sleeping disorder which causes your breathing to stop while sleeping, making you wake up. A tell-tale sign that you might have this disease is if you snore very loudly and feel fatigued during the day.
There's a chance that you aren't even aware you have this sleeping disorder unless your loud snoring is highlighted by a partner or family member. Some signs of sleep apnea are:
Loud snoring almost every night
Choking or gasping during sleep
Waking up feeling short of breath
Sleepiness and fatigue during the day
Sleep apnea is a serious sleeping disorder and you should immediately consult a doctor if you have these symptoms.
Restless Leg Syndrome
Restless Leg Syndrome (RLS) is a sleeping disorder in which you get the urge to move your legs or arms while lying down or sleeping. You might feel itchiness, tingling, or creepy crawly feelings in the legs which cause you to move your legs irresistibly to relieve the symptoms.
This constant movement might interrupt your sleep and cause you to feel fatigued during the day. If you persistently feel this way then a meeting with your doctor should help you in treating this sleeping disorder.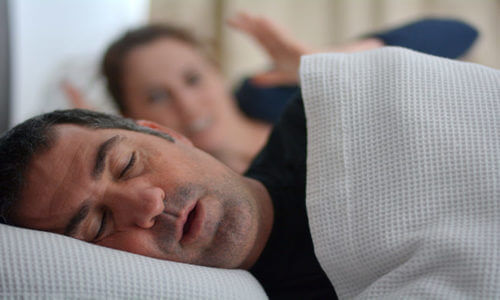 Narcolepsy
Narcolepsy is a sudden "attack" of sleep. It can cause extreme daytime sleepiness accompanied by loss of muscle control. This means there's a chance you might sleep anywhere, doing anything.
Normal daytime activities such as driving or working become extremely dangerous if you suffer from this sleeping disorder.
Narcolepsy symptoms are most common in ages 10 to 25 and may be accompanied by hallucinations, loss of muscle control, sleep paralysis, and nighttime wakefulness.
Delayed Sleep Phase Disorder
You might know of people who are up all night, they are jokingly called night owls, but there's a chance this isn't out of choice. In delayed sleep phase disorder, a person is unable to fall asleep before 2 am to 6 am, even if they want to.
This condition can cause morning task such as working or going to school very difficult.
Conclusion
Sleeping disorder can be of many types and degrees and you might not be even aware that you suffer from it. It is possible that you treat these and improve your quality of life. Start with tracking your symptoms, triggers and sleeping patterns.
In some cases, a sleep specialist will be the only one who could help you in treating your sleeping disorder and getting the sleep your body needs.
Do comment down below if you have ever experienced any of the above-stated symptoms.
And if you enjoyed this post, don't forget to help it spread. Peace!
SUGGESTED FOR YOU