We often talk about the importance of exercise and workout, but a warm-up is seldom shed any light upon. Just like correct posture is important for the effectiveness of exercise; sufficient and proper warming up is critical in the overall effectiveness of a workout.
You might be in a time crunch and say, "Hey, let's just skip the warm-up and head straight towards my main exercise". But trust me; you're doing more harm than good by skipping on this important step called warm-up!
What Exactly is Warm-Up?
Warm-up simply means preparing your mind, muscles, and body for the vigorous exercise or workout session you're about to begin. It reduces the stiffness in our muscles and joints which helps in the prevention of injury from exercise.
Warming up usually involves some stretching and movement in the form of short exercises. These can be running on the spot, jogging, or sprinting. These short exercises get our body and mind ready for the actual workout session.
Importance of Warm-Up
The warm-up prepares our body and mind for the actual workout in more than one ways. By warming up, we raise our heart rate which in turn increases the rate of blood flow in our body.
This means our body will deliver oxygen to the muscles at a faster rate, preventing us from the cramps we often get after a vigorous workout.
I was not aware of the importance of workout and used to do it halfheartedly. But once I realized its benefits, I always try to give it proper time and attention.
Warm-up also raises our body temperature which lowers our muscles and tendons from getting injured. It helps to adjust and prepare our cardiovascular system for the increased supply of oxygen and blood during the actual exercise.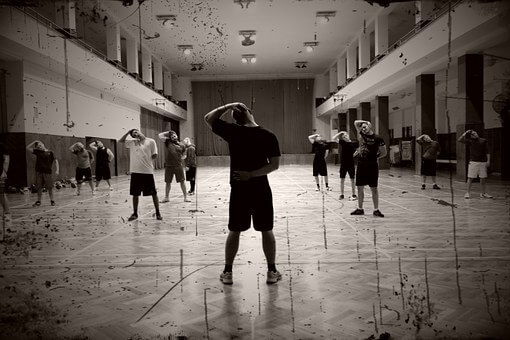 Dynamic Stretching vs. Static Stretching
When we talk about warm-up exercises and specifically stretching, we generally divide them into two categories i.e. Dynamic Stretching or active warm-up and Static Stretching.
Dynamic Stretching
Dynamic stretching is a term used to describe stretching of muscles which is achieved by movement. As opposed to static stretching where you hold a muscle to its stretched position for 10 to 30 seconds, in dynamic stretching, you keep on moving your muscle to achieve its warm-up.
Dynamic stretching involves constant and fluid motions which stretch the muscles. If you want to stretch your calf then instead of holding it stretched for 20 seconds, in dynamic stretching you will walk on your toes for a few minutes and then walk on your heels.
RECOMMENDED FOR YOU
Static Stretching
Static means stationary and static stretching is just that. During static stretching, we stretch our muscles while standing on the same stop and not moving our whole body. This may look like elongating our muscles and holding them there for a few seconds.
This position is usually challenging but comfortable and improves the overall flexibility of the muscles and tendons.
I suggest that static exercises should be saved for the end of your workout session as cooling down exercises. Cooling down is the opposite of warming up where you stretch your muscles to bring your heart rate and body temperature back to normal or "cooled" state.
It is done at the end of the workout session as the last step before finishing the workout.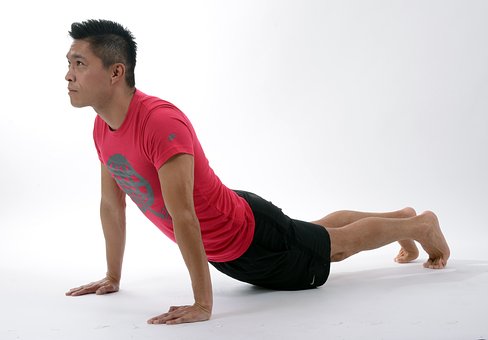 Warm-Up Exercises
Now that you are aware of what is warming up and the importance of it, let's discuss some of the warm-up exercises. As a rule of thumb, apart from warming up your whole body, it is advised that you particularly engage and warm-up the muscles of the body that you aim to train.
That's to say if you're planning on doing leg exercises that day, then your workout should especially focus on exercises that will prepare your leg muscles.
One simple way of doing so is incorporating your planned exercise in the warm-up but in a relaxed and exaggerated way.
Some of the Effective Dynamic Stretching or Warm-Up Exercises are:
Jumping Jacks
Squats
Jump Ropes
Hip, torso and neck rotations
Hops
Lunges
Inchworms
Conclusion
Warm-up sets the tone of the rest of your workout session and should never be skipped. It prepares our body and mind for what's coming ahead, makes our workout session more effective and helps in prevention from cramps and injuries.
Start giving attention to warming up and you will definitely feel a difference in your overall workout results.
In the end, Don't forget to comment your favorite warm-up exercise in the comment section below.
If you enjoyed this post, kindly help it spread. Cheers!
SUGGESTED FOR YOU