A keto diet is one of the most promising diets for weight loss. You might have already heard a lot about it and it comes as no surprise since a Ketogenic Diet does deliver on what it claims.
Keto diet is a low-carb diet where your body will burn fats to extract the energy it needs for functioning. Along with weight loss, it is also beneficial against diseases such as diabetes, epilepsy, and Alzheimer's disease.
What is Keto Diet?
A Keto or Ketogenic diet is all about putting our body in a specific metabolic state called "Ketosis". But instead of achieving this starvation mode metabolic state through fasting, we achieve it by starving from carbohydrates.
When you eat regular food, which has an abundant quantity of carbohydrates in the form of sugar and starch, your body produces glucose and insulin. Glucose is the primary energy source of the body which fuels all our organs and processes. As a result, the carbs present in our diet are stored away in our body in the form of the fats.
In a Keto Diet, you will be consuming a very small amount of carbohydrates. As a result, your body will have to look for alternatives to the primary fuel source i.e. glucose for fueling itself; hence it will start burning fats.
The fats are converted to ketones in the liver. Ketones are fuel molecules and your body produces them when it's under the state of "ketosis". As a result, there is a huge reduction in insulin and blood sugar levels, which apart from weight loss has several other health benefits.
Reduction in insulin level as a result also allows our body to burn more fats more efficiently.
Types of Keto Diet
There are lots of variations to the Keto Diet. Four of the most popular types are introduced below out of which the most well-researched is the Standard Ketogenic Diet i.e. SKD, followed by the High-Protein Ketogenic diet i.e. HPKD.
1. Standard Ketogenic Diet (SKD)
SKD is the typical keto diet which means it has a very low ratio of carbs, a moderate ratio of proteins and a high ratio of fats. The breakdown can be described as 75% of fats, 20% proteins, and 5% carbohydrates.
In SKD you should aim to have 150 grams of fat in a day and reduce the carbs to no more than 50 grams in a day and around 90 grams of protein in a day. Make sure that you eat non-processed good quality foods such as avocados, ghee, olive oil, fatty fish, and meats, etc.
Low starch fruit options such as berries and melons along with leafy green vegetables should also be a part of your diet.
RECOMMENDED FOR YOU
2. High-Protein Ketogenic Diet:
For some people, the dietary restrictions of a keto diet are hard to follow. As a result, they opt for High-protein ketogenic diet which allows them to have 120 grams of proteins in a day. The carb percentage is still as low as 5-10%.
Although the body does not go into the state of ketosis in this diet, it still loses weight. The ratio is 60% fats, 35% of proteins, and 5% carbs.
3. The Cyclical ketogenic diet (CKD):
In the cyclic ketogenic diet, you will be cycling between pure keto days along with carb refill days. Usually, the ratio of 5 keto days followed by 2 carb re-fill or non-keto days is maintained. You can also choose special occasions such as birthdays and anniversaries etc. to be your non-keto days.
It's advisable that you eat healthy starches and carbohydrates on your off days instead of processed food. The ratio of carbohydrates on off days should not be more than 50% of your meals in a day.
4. The Targeted ketogenic diet (TKD):
Targeted ketogenic diets targets at eating carbs before your workouts. This diet is advisable for athletes and bodybuilders. TKD allows an additional 20-30 grams of carbohydrates before or after working out than the SKD.
As a result, you can consume around 70-80 grams of carbs in a day. Since TKD is followed during a workout, the additional carbs get burned out instead of getting stored in the body.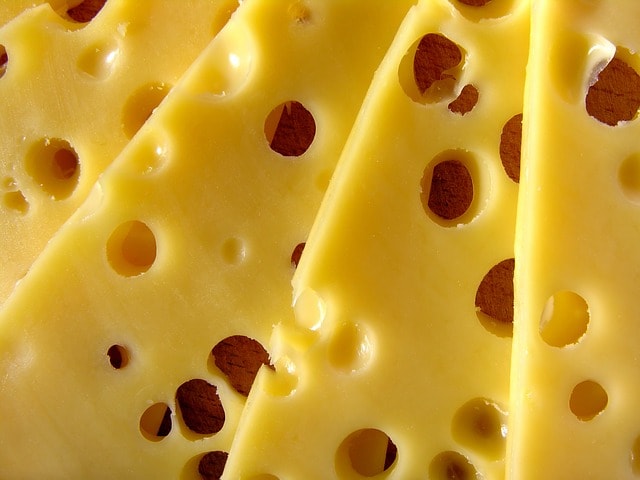 Benefits of Keto Diet
Keto diet has many benefits. Some of the benefits you can enjoy on this diet are:
Your appetite will reduce and you'll feel fuller for a longer duration after taking your meals.
You will experience weight loss, especially around your abdomen.
Your blood sugar and insulin levels will decrease, which is great if you're suffering from type 2 diabetes.
Cutting carbs has been linked with lowering blood pressure and the risks of diseases high blood pressure can cause.
Some people have also recorded a reduction in their acne after going on a low-carb diet.
Conclusion
Keto diet is a great way to reduce weight while improving your health. Since fasting is not possible, this diet provides the same benefits to the body that fasting does but without starvation.
Ketogenic diet has also been proven beneficial for people suffering from obesity and type 2 diabetes.
I would love to hear your take on Ketogenic Diet in the comments down below!
If you enjoyed this post, don't forget to help it spread. Thanks!
SUGGESTED FOR YOU