Losing weight requires dedication and hard work. It is a tiresome task but the results are well worth it. Apart from working out in a gym or exercising at home, there are some weight loss tips that can make the endeavor of losing weight slightly easier for you.
Losing weight is dependent on two factors: The number of calories we consume and the rate with which our body burn those calories, i.e. our metabolism. Technically speaking you ought to lose weight when you burn more calories than what you consume.
Incorporating some of the following weight loss tips will hopefully make losing weight easier for you:
1. Don't Drink your Calories
A cup of tea, a can of soda, and a glass of juice; they all might seem innocent but the added sugars in them are probably spiking up your calorie intake quite a bit.
Be mindful of how much liquid calories you're taking and decrease the amount, if elimination is not possible, to lose weight.
2. Binge Watching can lead to Binge Eating
Ever been so involved in a TV series that you eat a whole packet of chips without even noticing? It has happened to a lot of us and therefore, recently, binge-watching is been linked with weight gain.
If you want to lose weight then make the items you munch on inaccessible.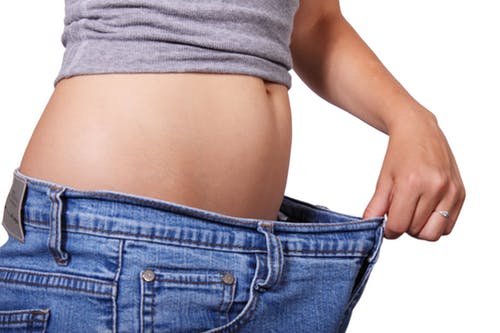 3. Identify and Ignore your Snack Trigger
Lots of things act as cues for our body to eat. Rain might make you crave fried and crispy things while studying might lead to you wanting chocolate! These snacks add up the calories and you end up wondering why you're gaining so much weight.
The key to losing weight is being aware of these triggers and then controlling yourself from them.
4. Drink Water, and some More Water
Sounds too simple to be effective but drinking lots of water have been linked with weight loss. It does 2 things:
Drinking water before meals can make you feel full so you eat less.
It hikes up your rate of metabolism so you burn more calories.
5. Don't Starve Yourself
I know that the first thing that comes to mind for weight loss is starvation! While reducing carbs has been linked with losing weight, you don't need to cut out all fats from the diet along with it.
A tip to losing weight is eating healthy fats while reducing carbs, this way you will not feel starved yet you will lose weight.
RECOMMENDED FOR YOU
6. Eat in a Smaller Plate
There are some tricks you can play with your own mind to eat less and one of them is eating from a smaller plate. Eating the same quantity of food from a smaller plate will make it look big in size.
This will trick your brain into thinking you're full since you just ate so much food!
7. Chew Slowly
Not only is chewing slowly better for our tummy, but it is also one of the interesting weight loss tips. Eating our food slowly will trick us into thinking we're full since we have been eating for a long time.
This means you'll eat less than you usually do and will ultimately lose some weight.
8. Get Moving Physically
The more we move physically, the more calories we burn. So, take the flight of stairs instead of the lift, walk to the grocery store instead of taking the car, take a walk in the park, jump rope while cooking food, etc.
Any and all physical activity will help you shed some weight.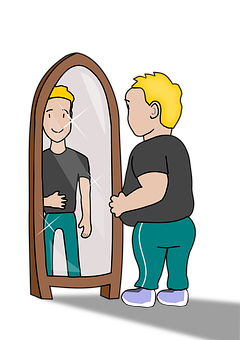 9. Be mindful of your Sleep
Having erratic sleeping patterns can lead to weight gain. Sleep deprivation can also cause weight gain and a rise in the hormone which stimulates hunger.
Go to bed at the same time every day and have at least 7 hours of sleep to lose weight.
10. Drink Coffee and Green Tea
Coffee is believed to give a boost to our metabolism and help us burn fats. But this weight loss tip will only work if you don't add sugar or other high-calorie ingredients in the coffee.
Similarly, green tea is also beneficial for losing weight since the antioxidants present in it work along with caffeine to burn more fats from the body.
Conclusion
Weight gain and obesity are prevalent all across the world. Apart from low self-esteem, weight gain is also linked to many diseases. Losing weight can be hard but following the weight loss tips mentioned above can make the task easier for you.
Always have a positive attitude about your weight loss journey, and remember: slow and steady wins the race.
If you enjoyed this post, I'd be very grateful if you'd help it spread. Thank You!
SUGGESTED FOR YOU