They say you are what you eat, and it is true to a great extent. What we eat plays a huge role in our health and body. There are many different types of diets out there which promise better health and weight loss benefits. Let's read about a few down below.
1. Atkins Diet
Atkins diet is all about reducing your intake of carbohydrates but having as many proteins and fats as you want. Since most of your diet will constitute of fats and proteins, you'll have a low appetite which can help you in losing weight.
Atkins diet cuts down carbs consumption to 20g a day initially and once you approach your weight goal, it hikes carbs up to 50g a day. You will also refrain from having nuts, legumes, pulses, and alcohol. Eating fats, butter, margarine, red meat, poultry, and dairy are allowed.
2. Mediterranean Diet
The Mediterranean diet promotes eating vegetables, fruits, whole grains, legumes, seafood, nuts, and olive oil. It pretty much allows you to eat everything except for processed and refined food, seasoning food with salt and added sugars, saturated fats and red meat.
I think this diet is an excellent way of eating healthier food and enjoying long term benefits. The Study shows that Mediterranean diets helps to lose weight, prevents diabetes, heart diseases, and even helps elevate depression!
3. Ketogenic Diet
You might have heard the word "Keto" a lot lately and wondered what this diet is all about. Keto diet involved reducing the consumption of carbohydrates and elevating the consumption of fats.
Increasing the consumption of fats will force your body to burn fats instead of carbohydrates to fuel itself, resulting in weight loss. The Ketogenic diet promotes including healthy fats in the diet, such as those found in olive oil, fish oil, nuts, seeds, avocados, and coconuts etc.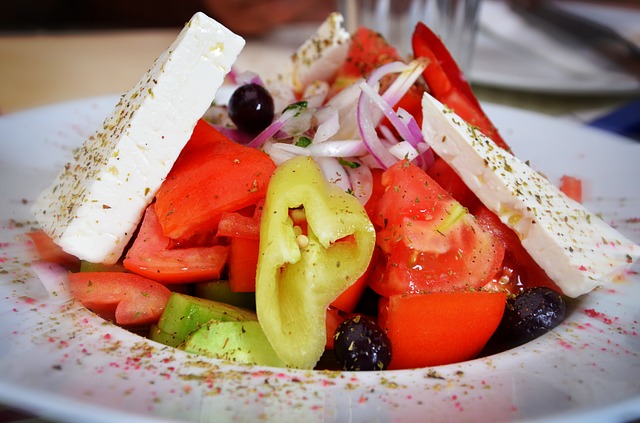 4. Paleo Diet
Among the many different types of diets out there, the paleo diet is a one that suggests we start to eat like our ancestors. Paleo diet allows you to eat meat, fish, vegetables, fruits, nuts, healthy fats and eggs.
It restricts from eating processed food, sugar, fizzy drinks, vegetable oils, grains, legumes, and dairy products.
Avoiding processed and junk food while eating healthy and whole foods will have a definite improvement in your health and can help you in losing weight.
5. Dukan Diet
If you love having proteins then you'll love reading about this diet for losing weight. Dukan diet focuses on eating elevated amounts of proteins and reduces carbohydrates intake. This means that the body will burn fats in the absence of carbohydrates which will result in weight loss.
The diet involves four phases, two for losing weight and two for maintaining it. Although this diet is very effective for losing weight, it is also extremely hard due to restriction from carbs, vegetables, and grains.
RECOMMENDED FOR YOU
6. Zone Diet
If you desire to control your insulin levels along with losing your body weight, then Zone diet could be a perfect fit for you. This diet aims for a nutritional balance of 40 % carbohydrates and 30 % each for proteins and fats in each meal.
This diet emphasizes more on high quality and unrefined carbohydrates along with healthy fats from nuts, avocado, and olive oil etc.
7. Vegetarian Diet
Studies have proved that vegetarian dieters enjoy low body fat percentage, better health, are less prone to several critical illnesses, and also have a higher life expectancy than non-vegetarians.
Many individual choose a vegetarian diet for ethical reasons too.
This diet is really vast as it includes: Lacto-vegetarian, Lacto-ovo-vegetarian, ovo-vegetarian, pesco-vegetarian, and semi-vegetarian etc.
8. Vegan Diet
Vegans believe that today's farming is entirely unethical due to the ill and harmful agricultural practices followed nowadays. The principle of Veganism is to completely follow a strict green diet, which would prevent animal lives and also better physical and mental health of the individual.
Veganism is not just a diet pattern; it's more of a philosophy. They follow a strict diet containing only plant-based food and avoiding all animal-based food for environmental and ethical reasons.
9. Raw Food Diet
The raw food diet also is known as raw foodism, involves food consumption which is completely raw and unprocessed. It could ideally be a completely organic end product food.
There are four main types of raw food diets: raw vegans, raw vegetarians, raw omnivores, and raw carnivores.
10. Blood Type Diet
The food reacts and is absorbed differently by different blood group individuals. Thus it could be considered as the most personalized diet plan.
Recommendations in this type of diet are: O Blood Type shouldn't have dairy, grains, or beans; A Blood Type should avoid protein and meats; B Blood Type should avoid wheat, corn, lentils, tomatoes, peanuts, and chicken; and blood type AB should avoid alcohol, caffeine, smoked and cured meats.
This diet plan can be tough to implement due to its nature to cater to different people in a family differently, based on their blood groups.
Summary
Whether you want to eat healthier or lose weight, there are several different types of diets to choose from. Although diets like Atkins and Dukan offer quick weight loss solutions, they can be hard to maintain in the long run.
And in case you have a dietary condition, it is best to consult with a doctor before starting any diet plan.
If you enjoyed this post, kindly help it spread. Thanks!

SUGGESTED FOR YOU