Getting fit and exercising go hand in hand. An exercise is an act of physical activity that improves and enhances your health along with physical and mental fitness. It can also be very beneficial for our cardiovascular system, muscle strength and for losing or maintaining body weight.
How Much Exercise You Really Need?
Whether you're a kid, a teen or an adult; exercise is recommended for each and every one of us out there.
For Adults
At least 75 minutes of vigorous or 150 minutes of moderate intensity aerobic exercise is recommended for adults. Apart from that, strength training is also recommended twice a week.
And in case you are trying to lose weight then you might need more physical activity than this along with calorie cut in your diet.
For Children and Teens
The recommended duration of exercise is 60 minutes a day. This can be done by walking, running, skipping, playing basketball or football etc.
For Preschoolers
Aged 3-5, some type of physical activity should be made a part of their day to day activity to establish healthy habits and help in their physical growth and development. This can be done through running, playing in the ground, swimming etc.
For Pregnant Woman
Someone with chronic illness or a senior citizen then we suggest that you check with your health care provider about which exercise you can perform, or should be made a part of your daily routine.
Type of Exercises
From a brisk walk to heavy weight lifting, there are many different kinds of exercises one can do. Depending on how our body behaves and reacts to it, we can classify exercises into three types:
Aerobic Exercise
When we hear the term exercise, aerobic exercise is almost always the ones that pop up in our head. I'm talking about running, swimming, cycling, hiking etc. here. In Aerobic exercises, we work out by engaging the large muscles of our body, such as the ones in our legs, chest and arms etc. over a long period of time.
Anaerobic Exercise
Anaerobic exercises are the ones that leave you out of breath. We're talking about exercises such as push-up, pull-ups, interval training, Sprinting, weight-lifting and HIIT etc. These exercises are great for increasing muscle and bone strength.
Flexibility Exercise
Exercises such as yoga and stretching etc. are called flexibility exercises. They can help in honing and stretching the muscles of your body which can improve their flexibility and range of muscle motion and lower the chance of injury.
RECOMMENDED FOR YOU
What are the Benefits of Exercising?
It's really tough to neglect the role physical exercise plays in an individual's life. Here I'm trying to emphasize on few of them.
Improves Mental Health
Any form of physical activity or exercise provides an emotional lift. Irrespective of the place and time it stimulates brain which eventually makes you more relaxed and jovial.
It also limits the risk of depression and aids in the treatment of Insomnia.
Helps in Weight Control
Exercises help in maintaining, controlling and losing the surplus fat. Limiting the calorie intake along with the right spectrum of physical activity would surely get rid of excessive body weight.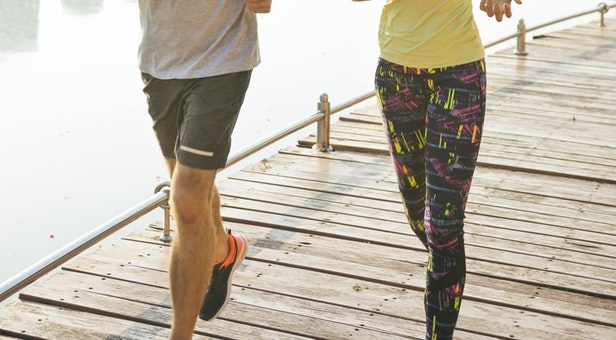 Lessen Risk of Cardiovascular dangers
Many researchers have found the ultimate benefits of engaging in physical activities to prevent and controlling the risk of cardiovascular diseases.
It is done via a reduction in blood pressure levels and cholesterol levels.
Reduces the Risk of Cancer
Exercises been proved in reducing the risk of certain categories of cancer, especially colon and breast cancer. So, it's always advisable to participate at least in one form of exercise.
Exercise Strengthens Muscles and Bones
Regular physical exercises can strengthen your muscles and can also sedate the loss of bone density.
Physical activities increase the oxygen and blood flow to your muscles, in this manner the increased supply of nutrients is transported to different body parts.
Finally, the improvements in muscles and bone strength can be observed.
Takeaway
The first step towards your better health and life is the first step you take towards exercise, literally and figuratively. If you have been inactive for a long time then start it slowly, maybe three times a week for half an hour.
If a hike is not your cup of tea then you might want to take an afternoon walk in the park. You may enjoy swimming more than bicycling or vice versa. Find out what you enjoy in terms of physical activity and stick to for a healthy you!
And still, If you have any questions about this post. Ask me in the comments section below! Cheers!!

SUGGESTED FOR YOU